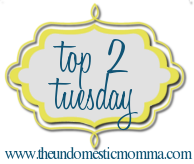 Go
HERE
to link up to the fun.
This week's topic is TOP TWO FAVORITE DRINKS:
So besides water...Aquafina to be exact...
I definitely can be seen with DIET SODA.
I LOVE Diet Coke and OF COURSE Coke Zero.
Also, lately I am REALLY LOVING Diet Dr. Pepper.
I just love the fact that it tastes so good yet has zero calories.
My second drink of choice is definitely Lemonade. If it's Strawberry Lemonade...you definitely can count me in!
If you've ever been to Sweet Tomatoes, you HAVE to have their Strawberry Lemonade. It's to die for.
I can't wait to link up next week.
HAVE A GREAT WEEK EVERYONE!